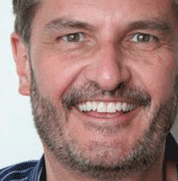 Beaupre bio
Andre Paul Beaupre is a landscape photographer, capturing singular images in Portsmouth, NH, the Caribbean, Europe and American West.
He grew up in the New Hampshire Seacoast and was exposed to the shutterbug life at a young age by his father, a professional photographer who owned and operated a studio. He spent many hours in the darkroom with his Dad, seeing black and white images magically emerge from the ether.
Beaupre graduated from the University of New Hampshire with a bachelor's degree in communications. He co-founded Beaupre & Co. Public Relations in 1983 with his spouse Karen. The Portsmouth-headquartered firm became one of America's leading technology PR firms and was acquired in 1999 by Brodeur and Omnicom Group, Inc. (NYSE: OMC).
One of the enduring lessons he learned in his career was the transformational impact of photography. Having orchestrated countless magazine covers, senior executive shoots and product photo sessions, Beaupre witnessed the ability of fresh images to create brand-building memorability.
Beaupre's photographic career accelerated in 2004 when he began investing significant time in digital fine art photography. In 2004 and 2005 he captured striking images in New Orleans, Seattle and the Grand Canyon. He created a new body of images in and around Portsmouth in 2005 and 2006, spanning all four seasons. In 2007 and 2008, he shot new images in Europe, California, Colorado and New England. He also diversified his portfolio with new image categories including abstracts, people, floral, close-ups and wildlife.
Beaupre lives in Dover Point, N.H. and is a member of the NH Society of Photographic Artists and the Photographic Society of America.