Soulful Branding
Hey ho, let's go
Photography feeds my soul, in a variety of ways:
Freedom - whether it's a tiny slice of time, or an entire day, I always appreciate being able to break free from the routine.
Spontaneity - rules and regulations? Nada. Just get out there and make it happen.
Creativity - this isn't point and click. The fun part is the art of figuring out how to capture an image in a fresh way that avoids cliches. It's rewarding when a shot comes alive on my Mac and says 'how-do-you-do, I am one of the special ones' out of 100 images I just downloaded.
Discovery - going to a new place is like a cold chocolate frappe on a hot summer day. I like researching the terrain and planning out the possibilities. Even when I shoot at a familiar location, I enjoy the challenge of discovering something I've never seen... hidden right in front of me. Sure, there's science and craft, but to me, captivating photography is ultimately rooted in having "the eye."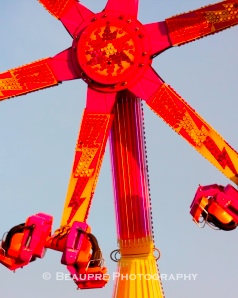 Self expression - people see things differently; photography is such a personal medium. I've been shooting long enough that I've developed confidence in my own look & feel style. It's cool giving birth to a unique vision - forming in real time - as it emerges from brain tissue.
"Me" branding - photography has become a personal signature. I like it when my images bring a smile, a bit of joy and some satisfaction to others. Sharing - and sometimes entering a conversation sparked by one photo - is the best part of the soul feeding experience.
History - As I describe in the "about" section, I was exposed (pun intended) to this as a little kid when I helped my photographer Dad in his darkroom. Seeds were sown early. It took years for them to germinate, but I'm glad they sprouted.